Safaritent Cottage - 6 persons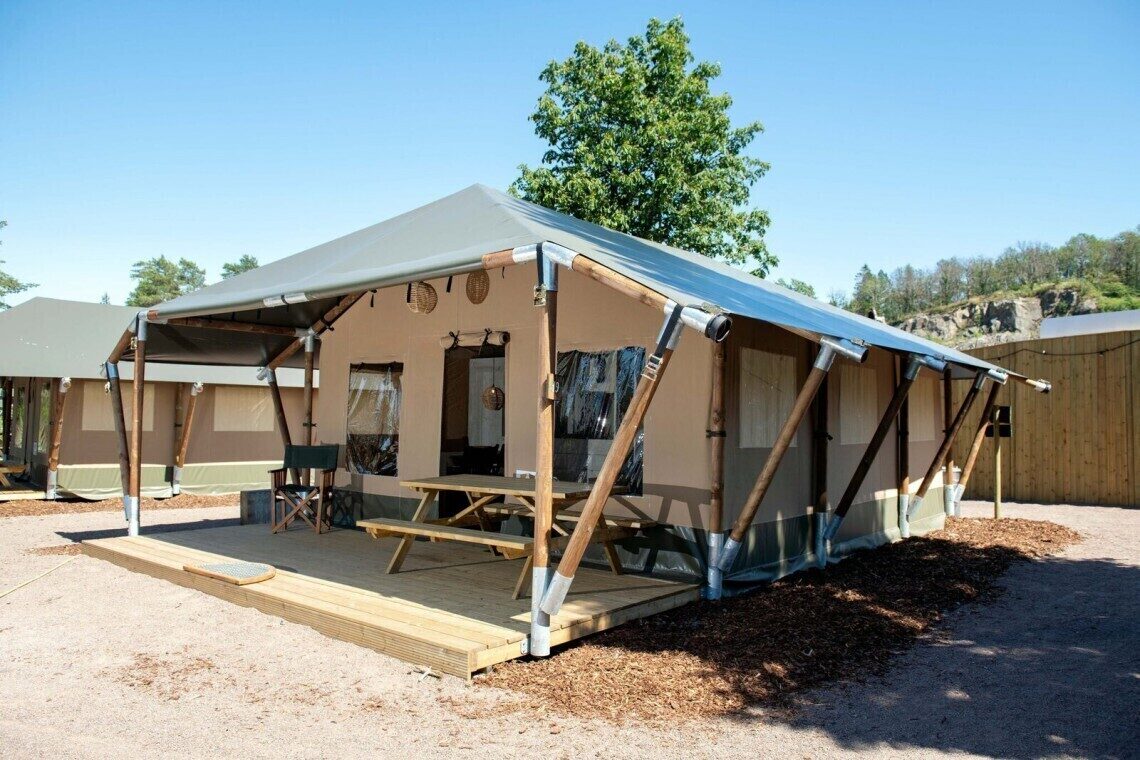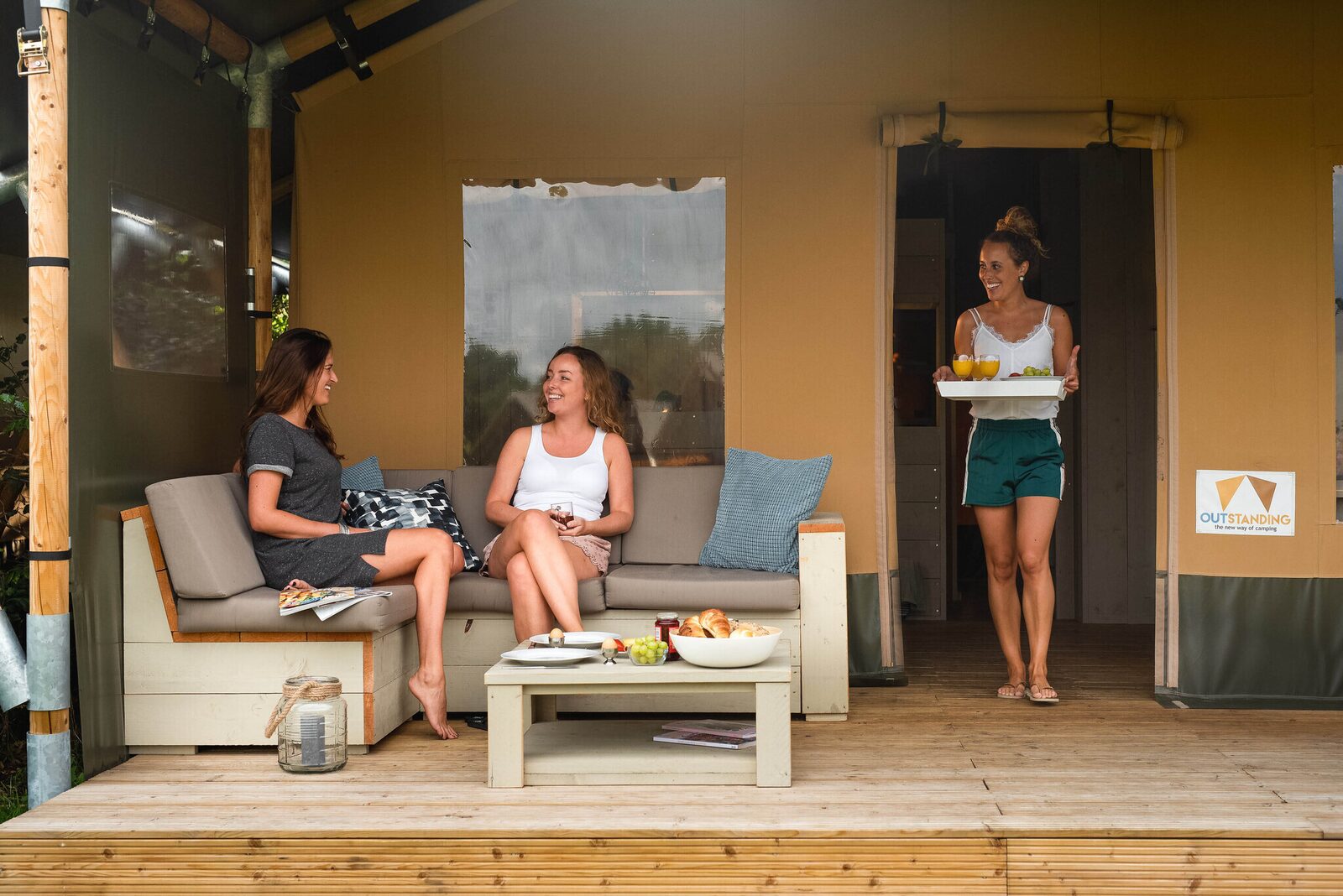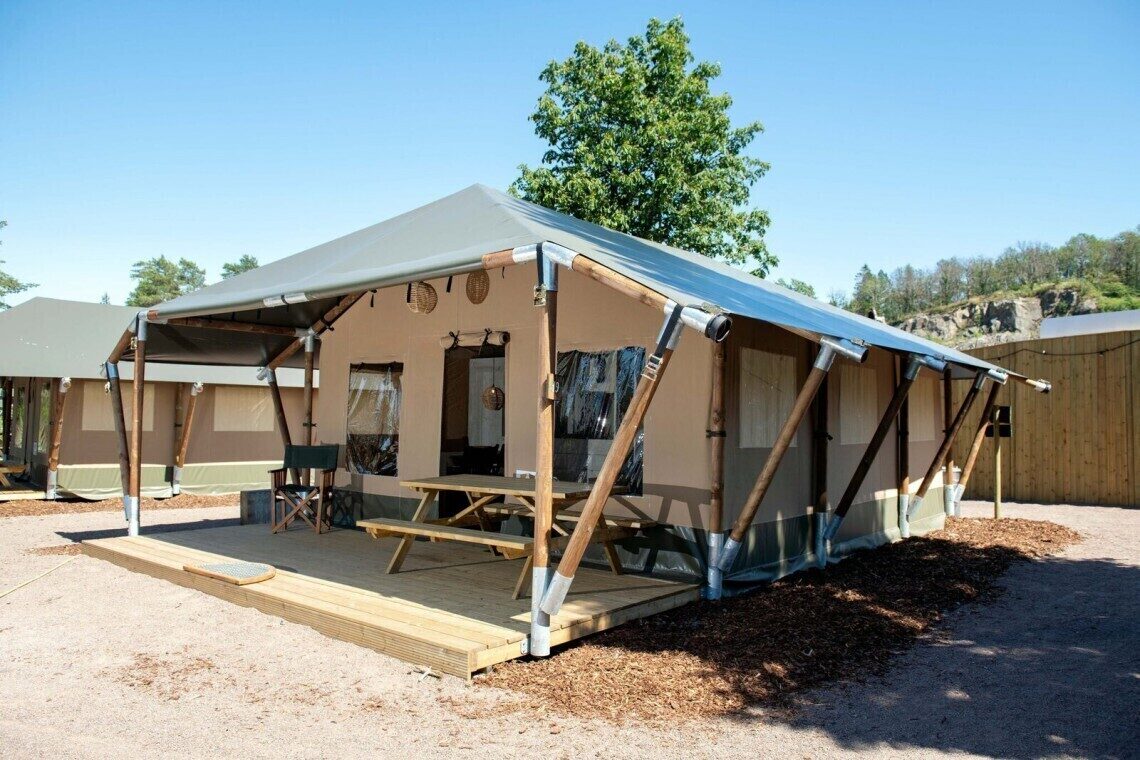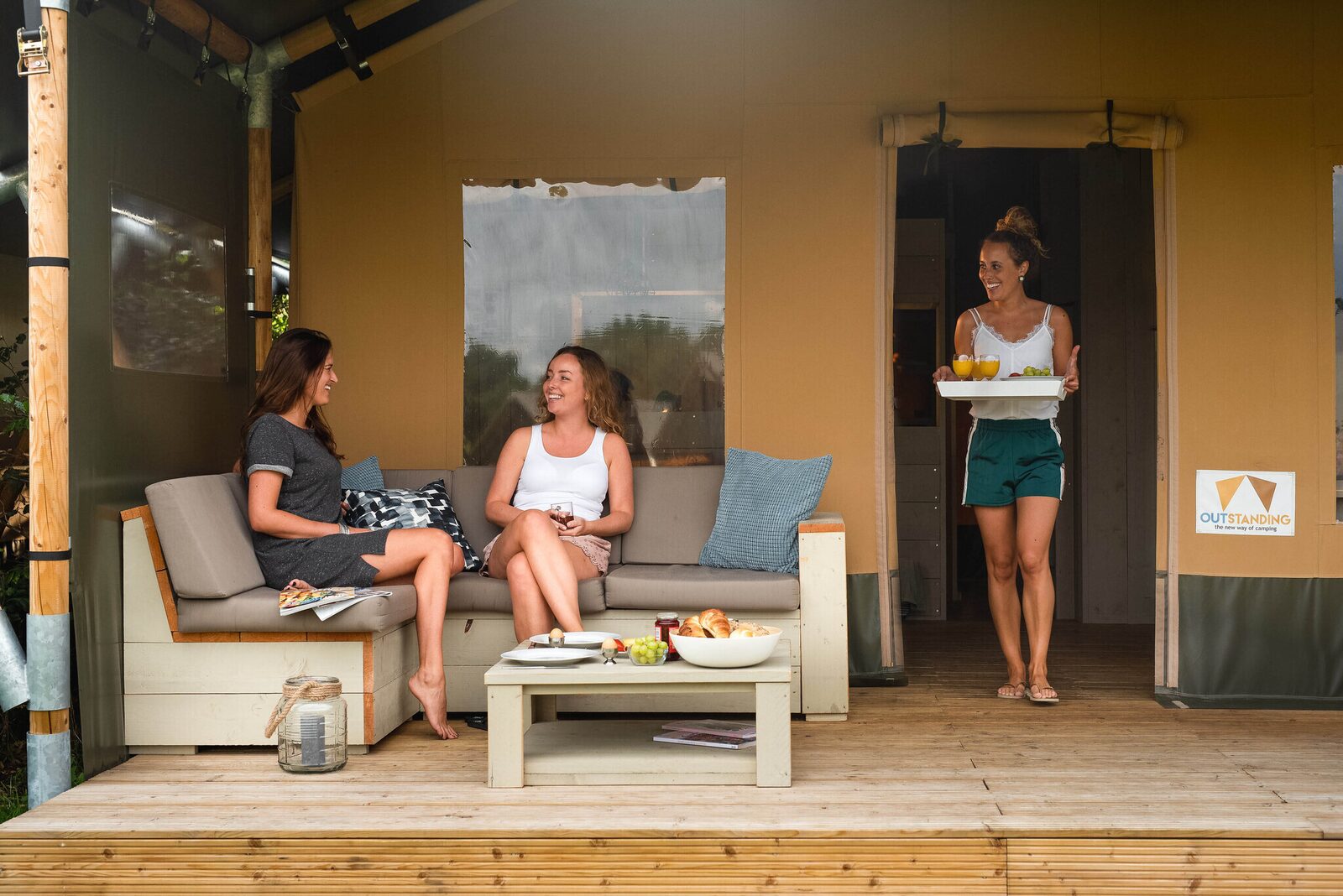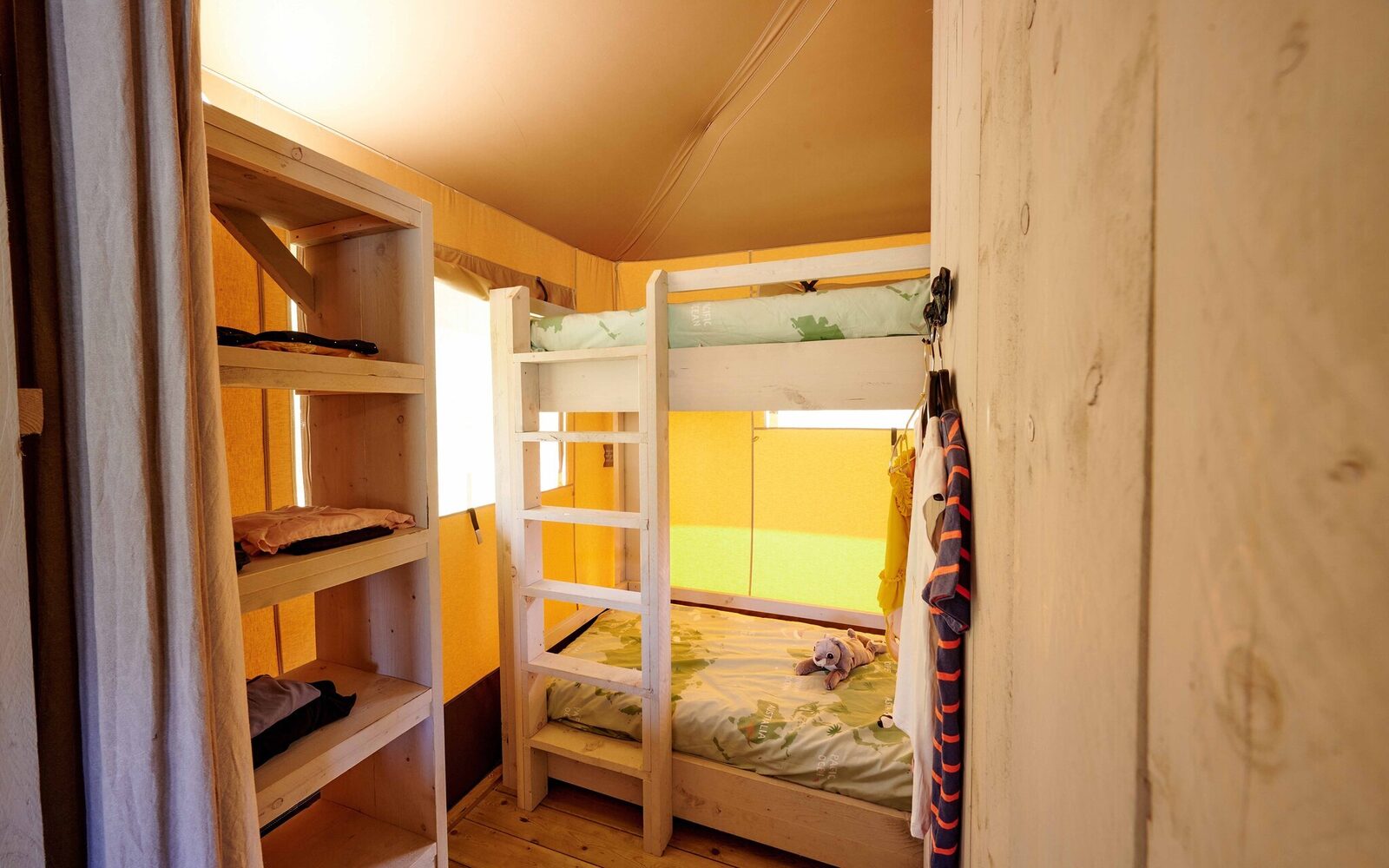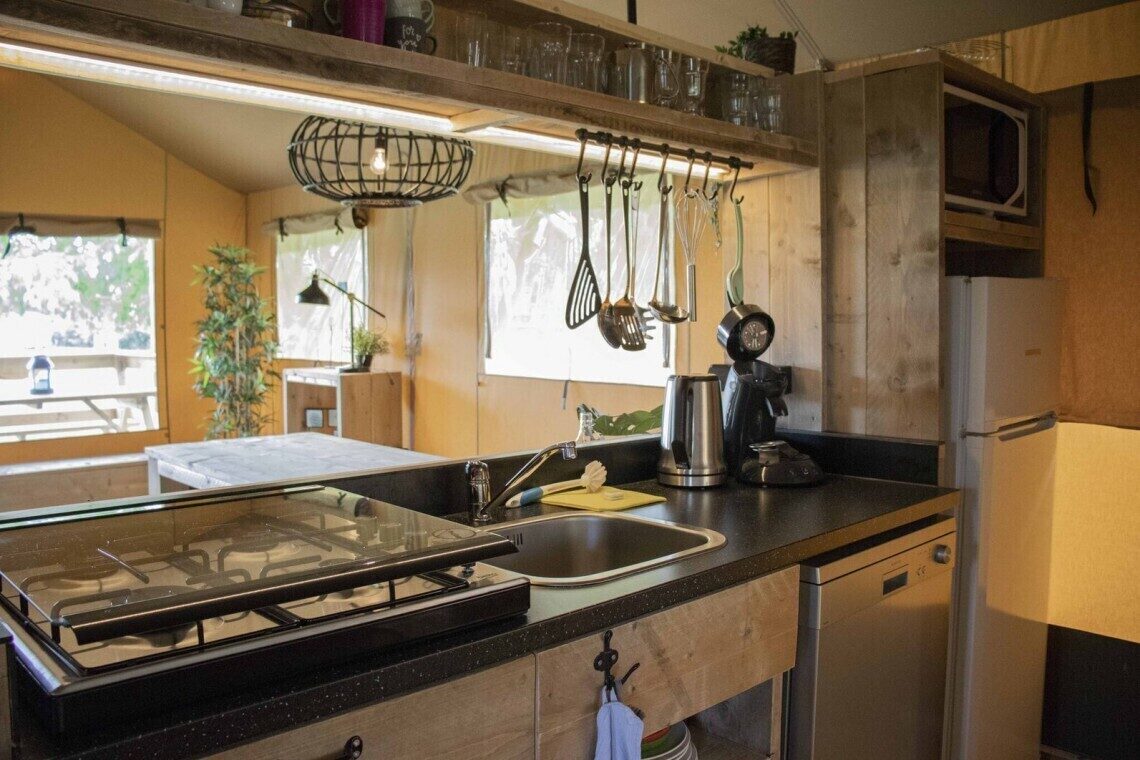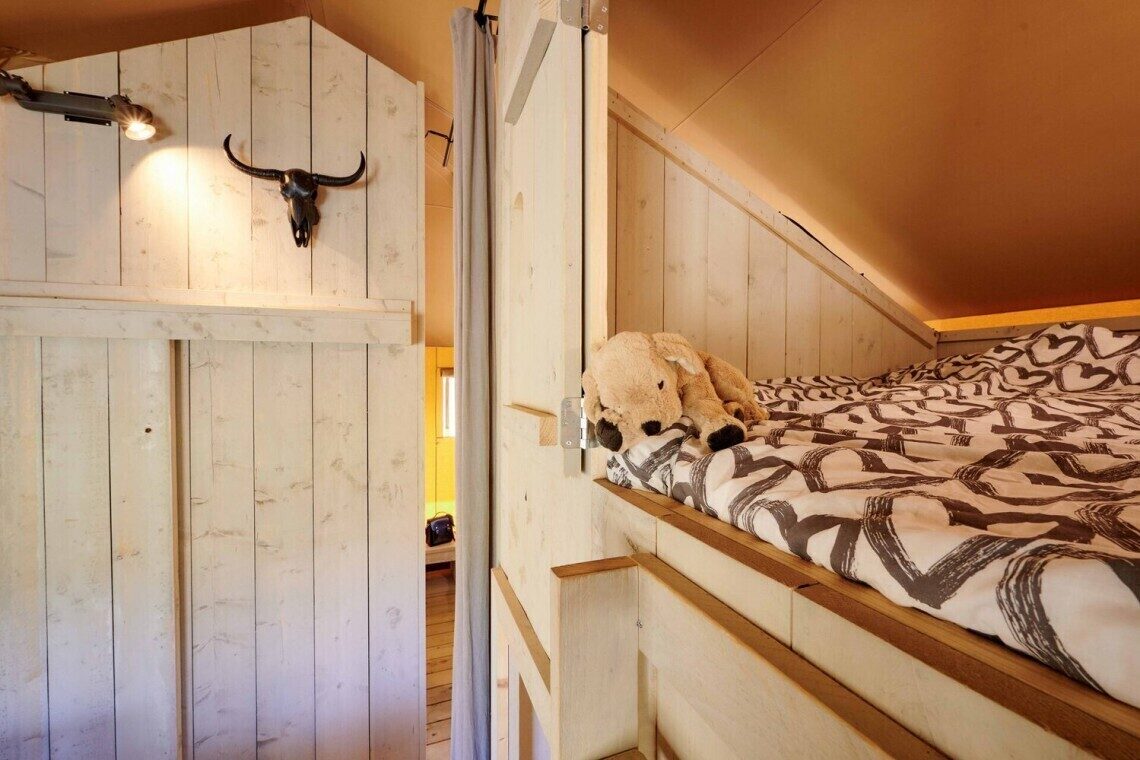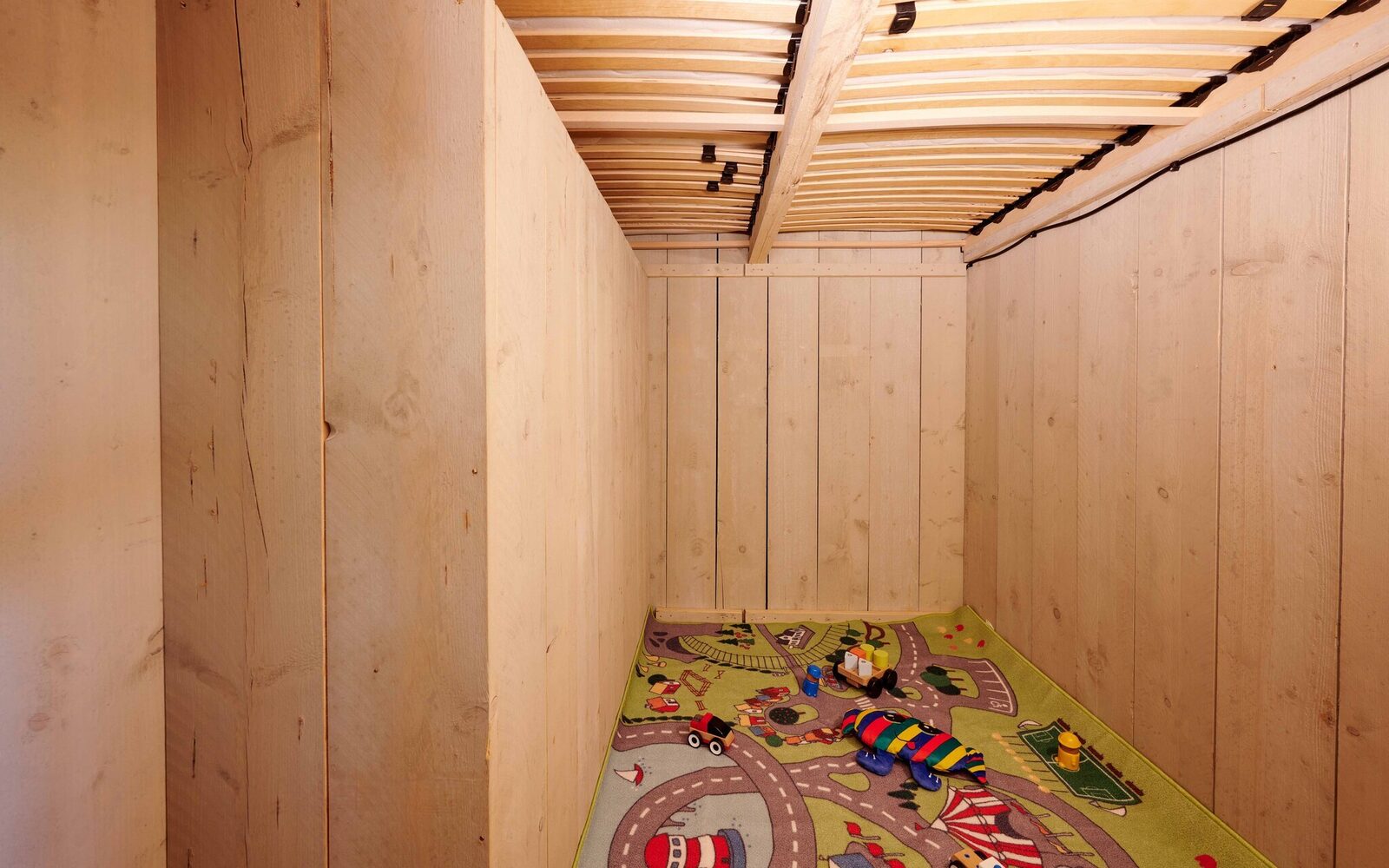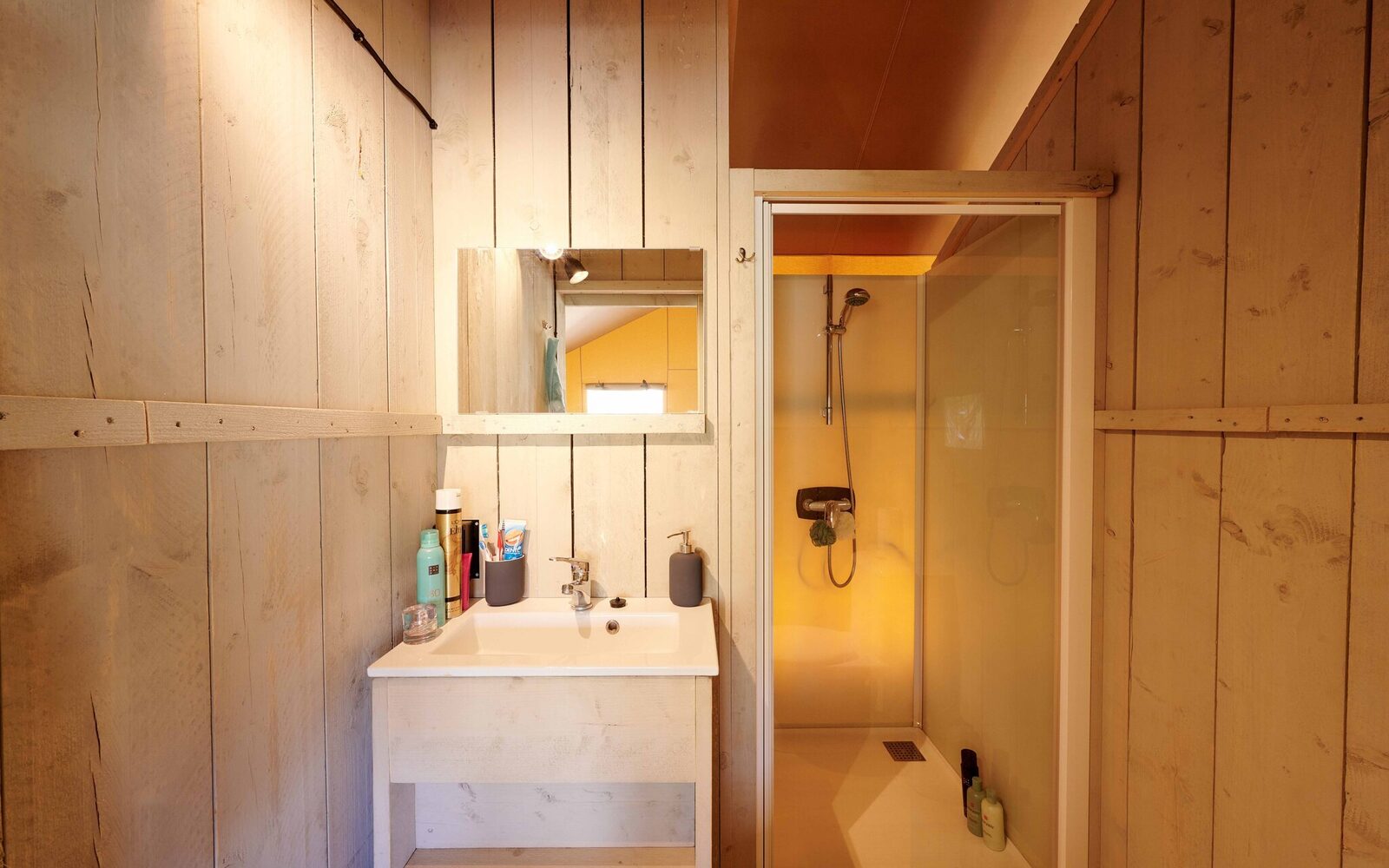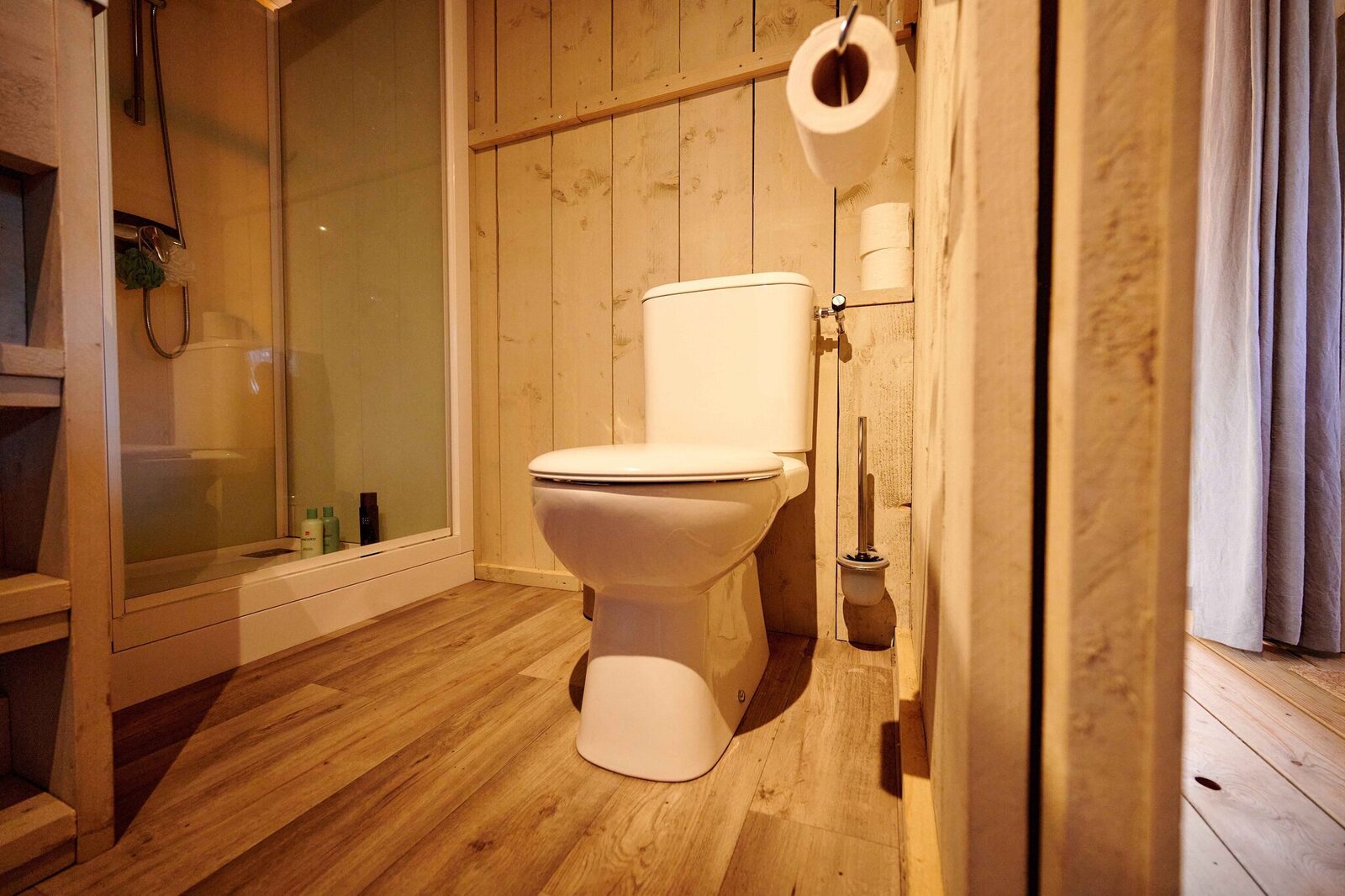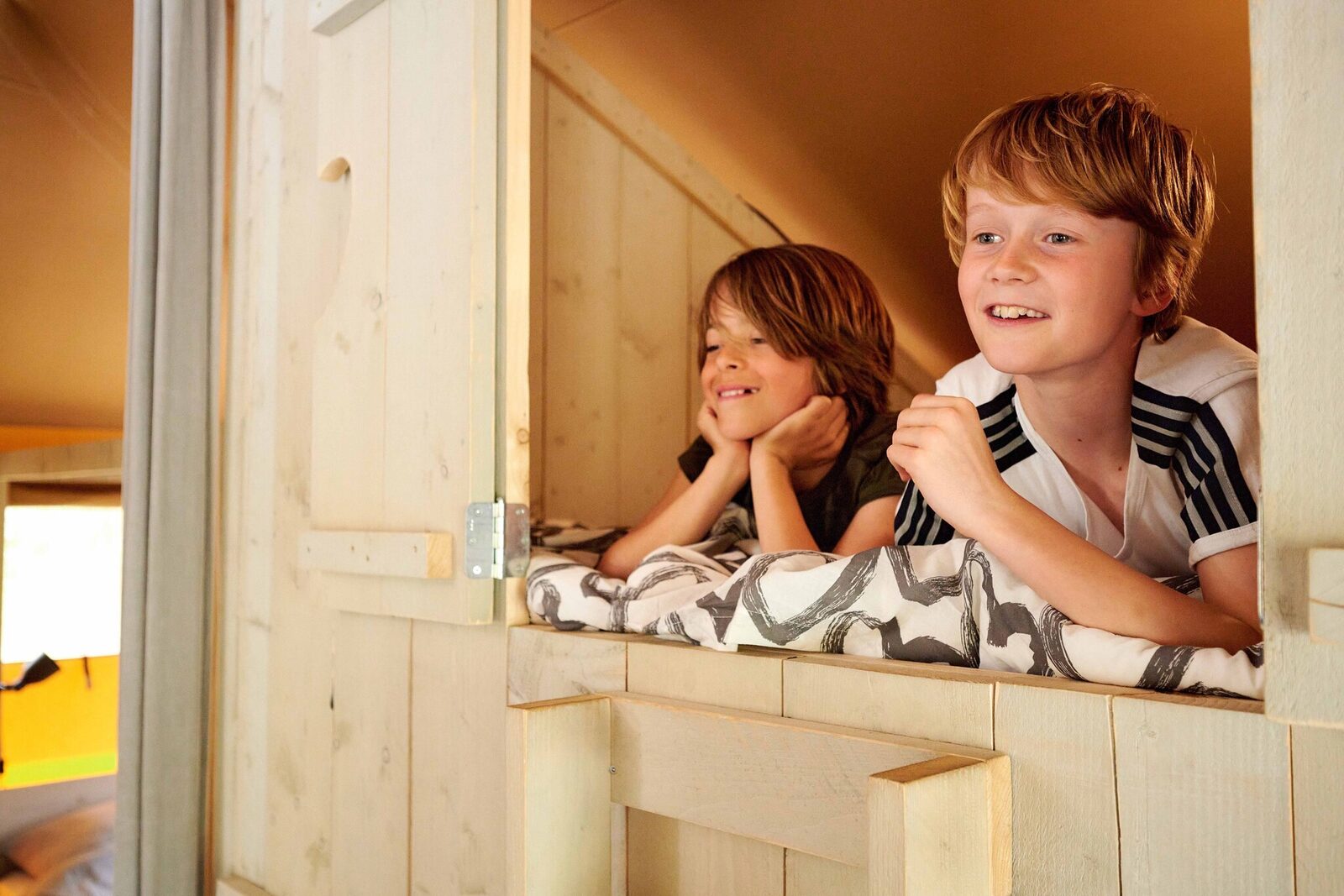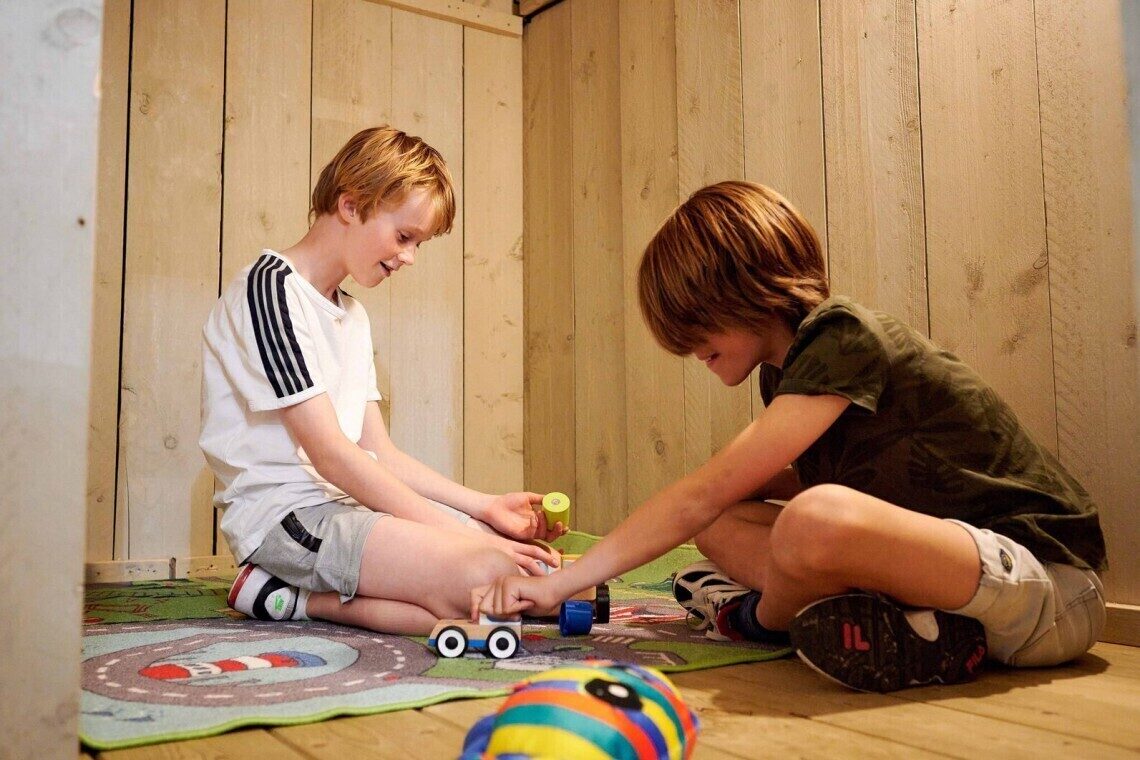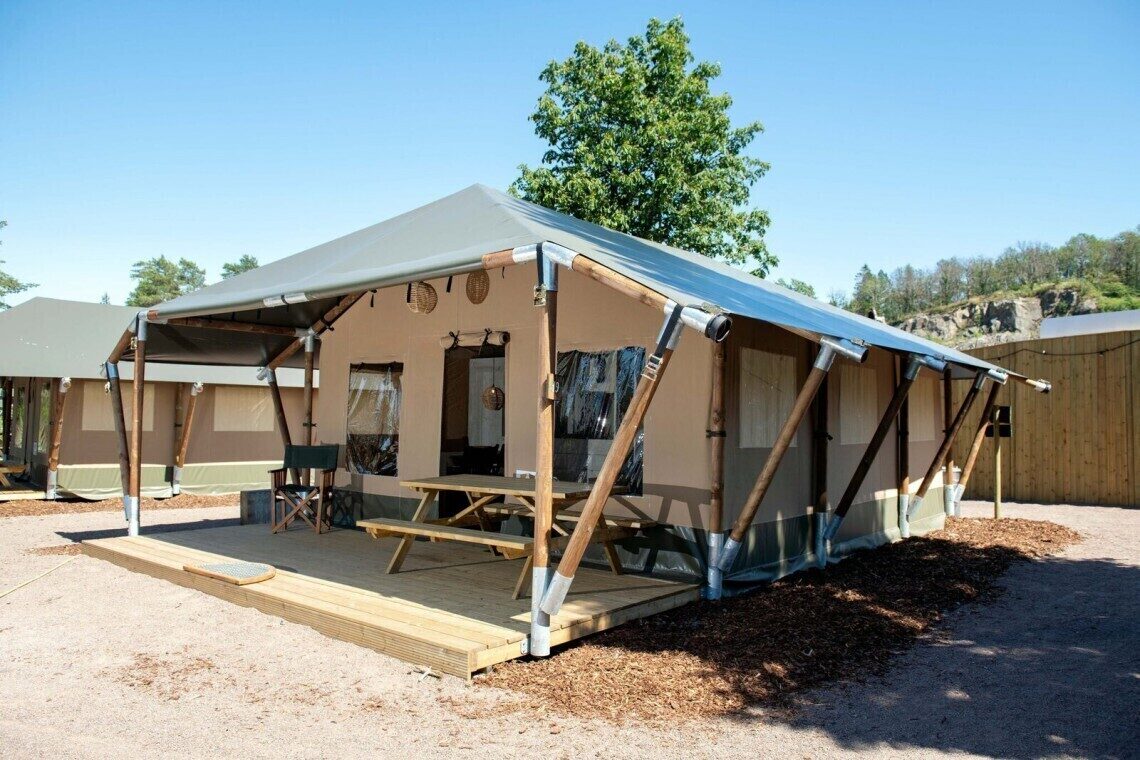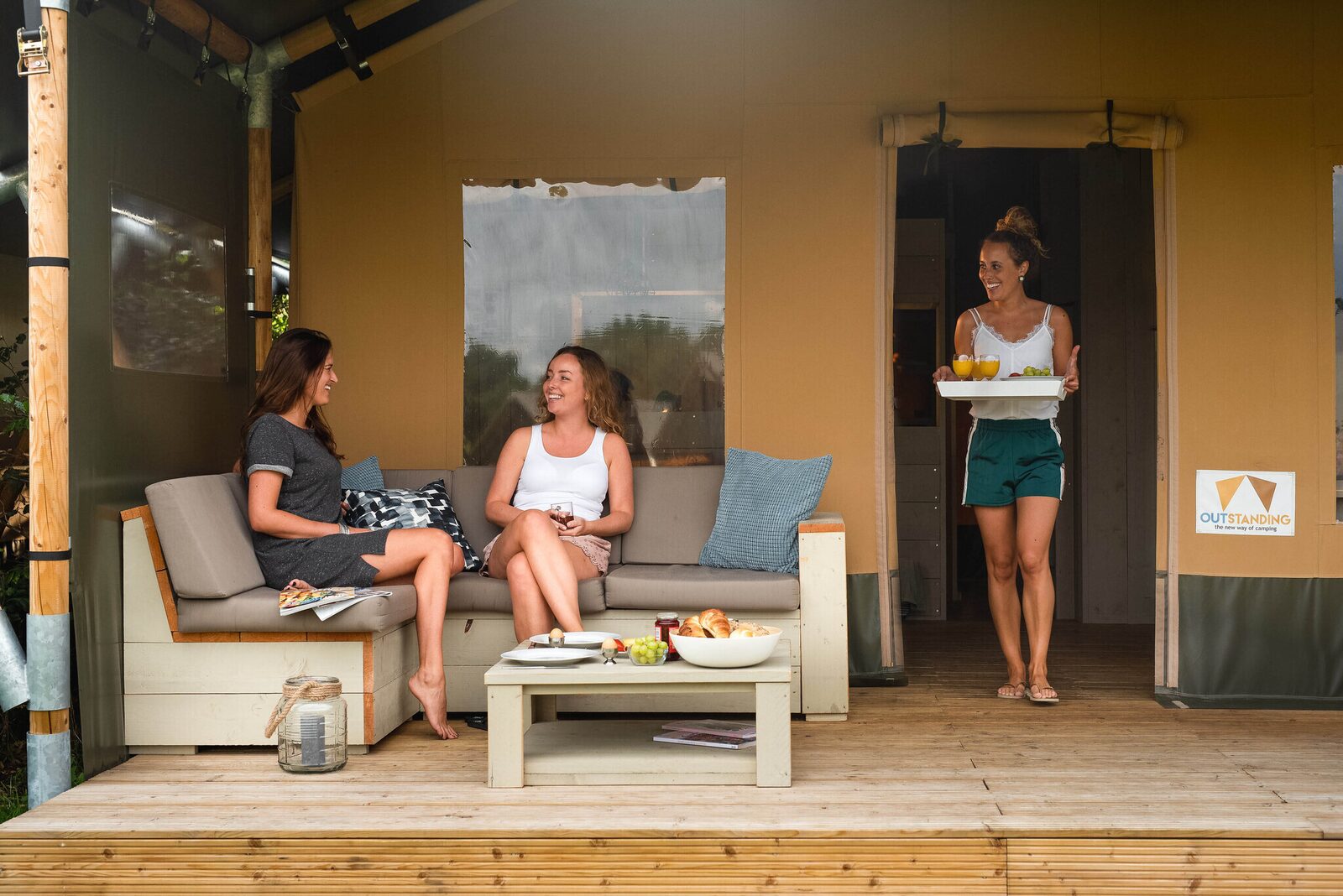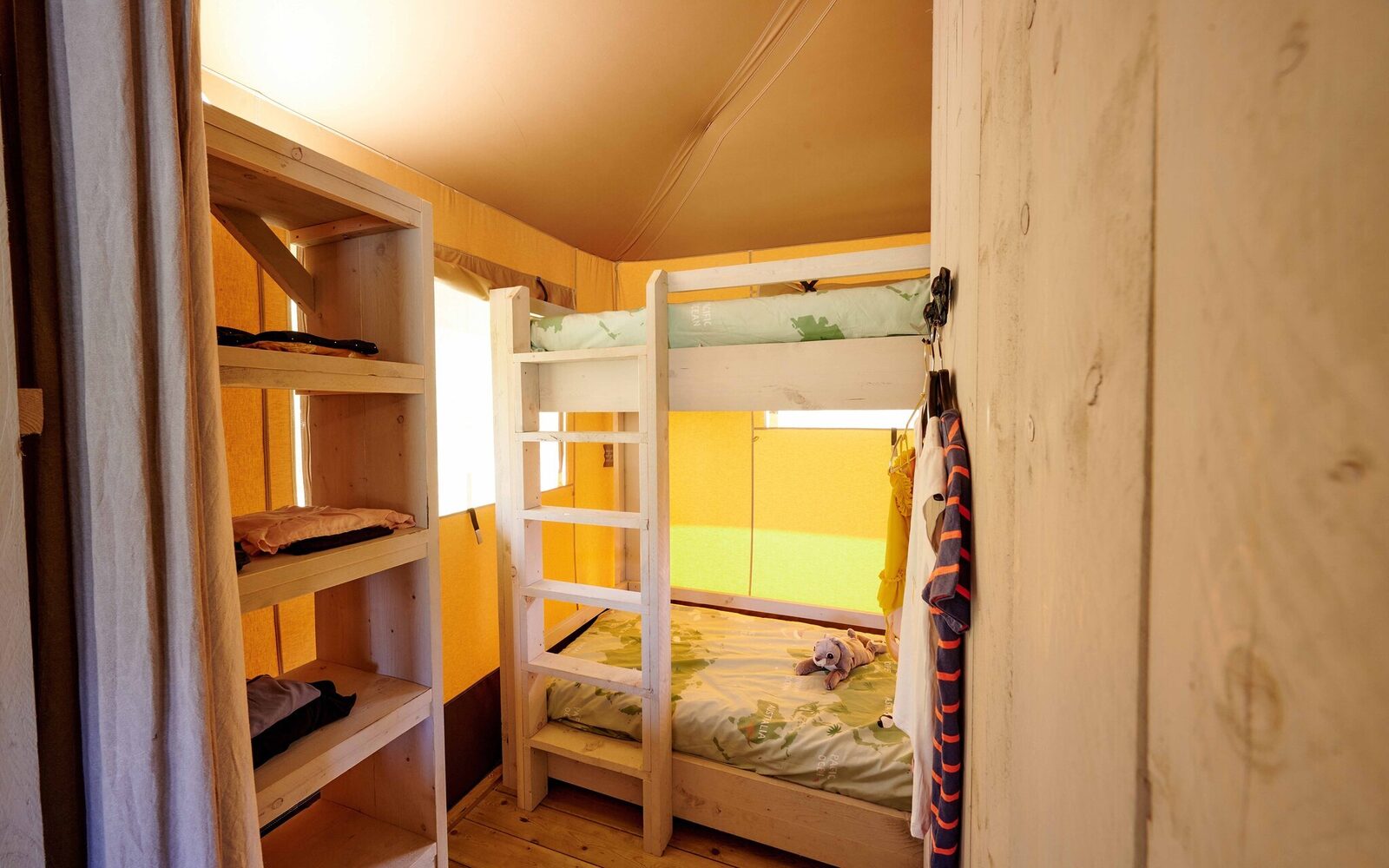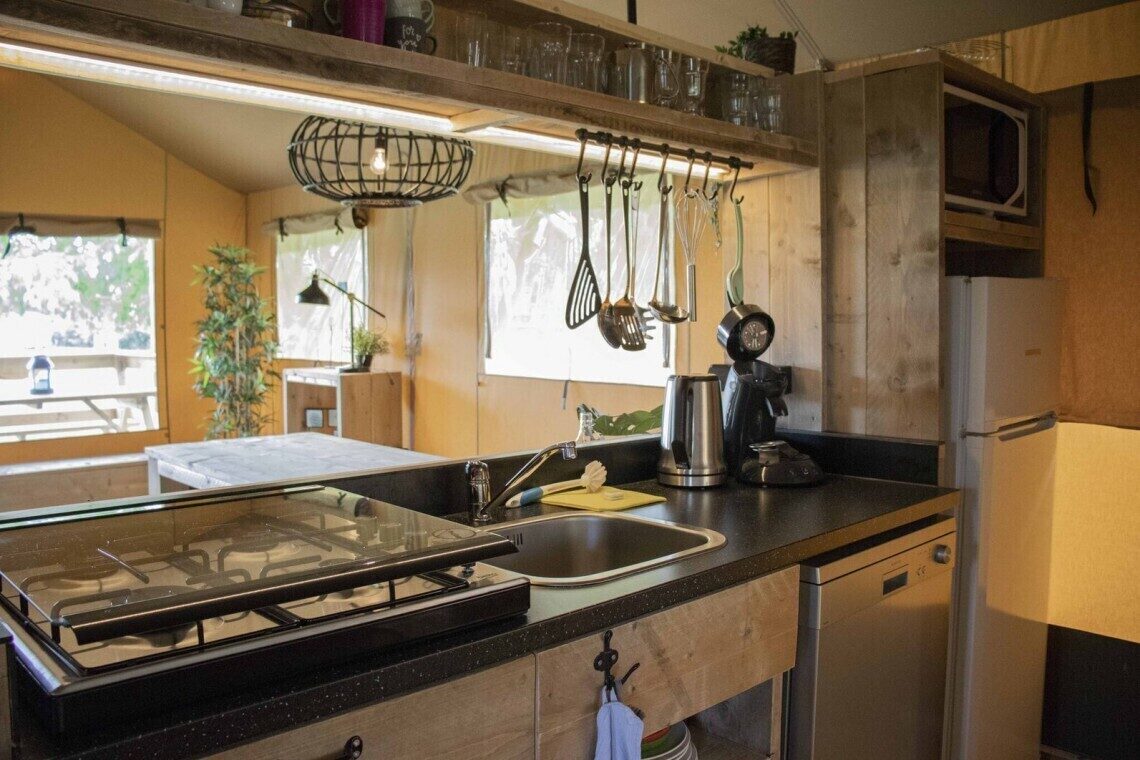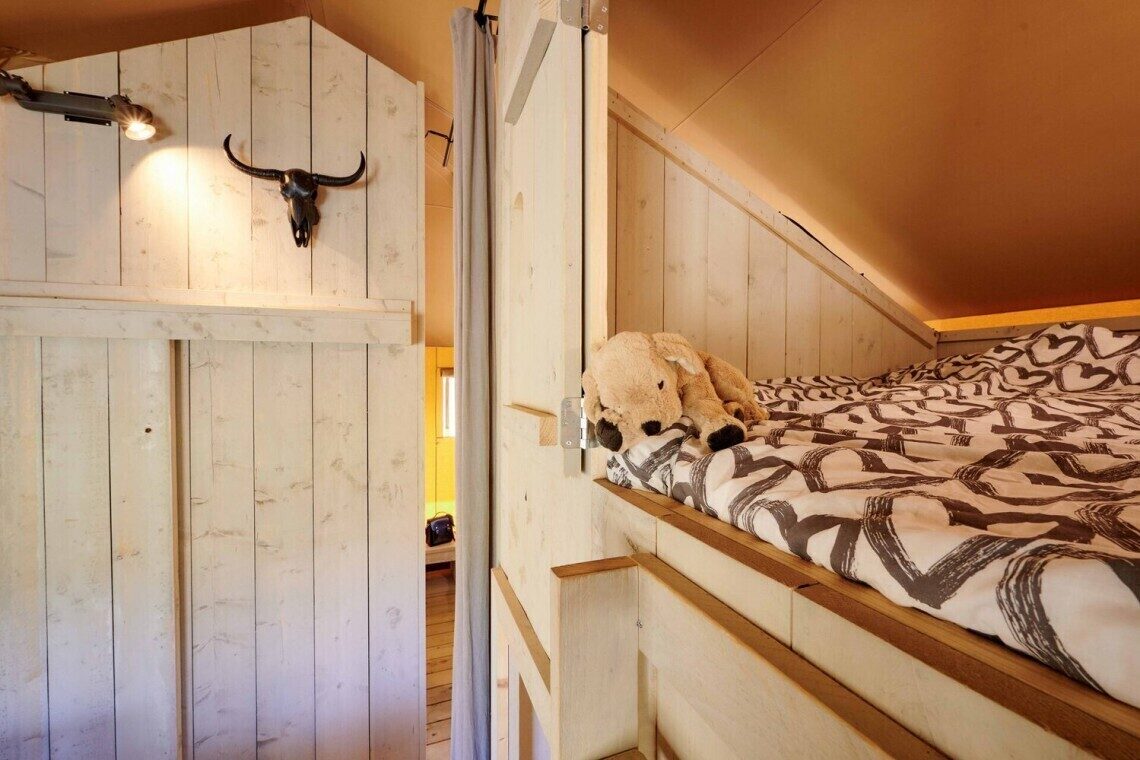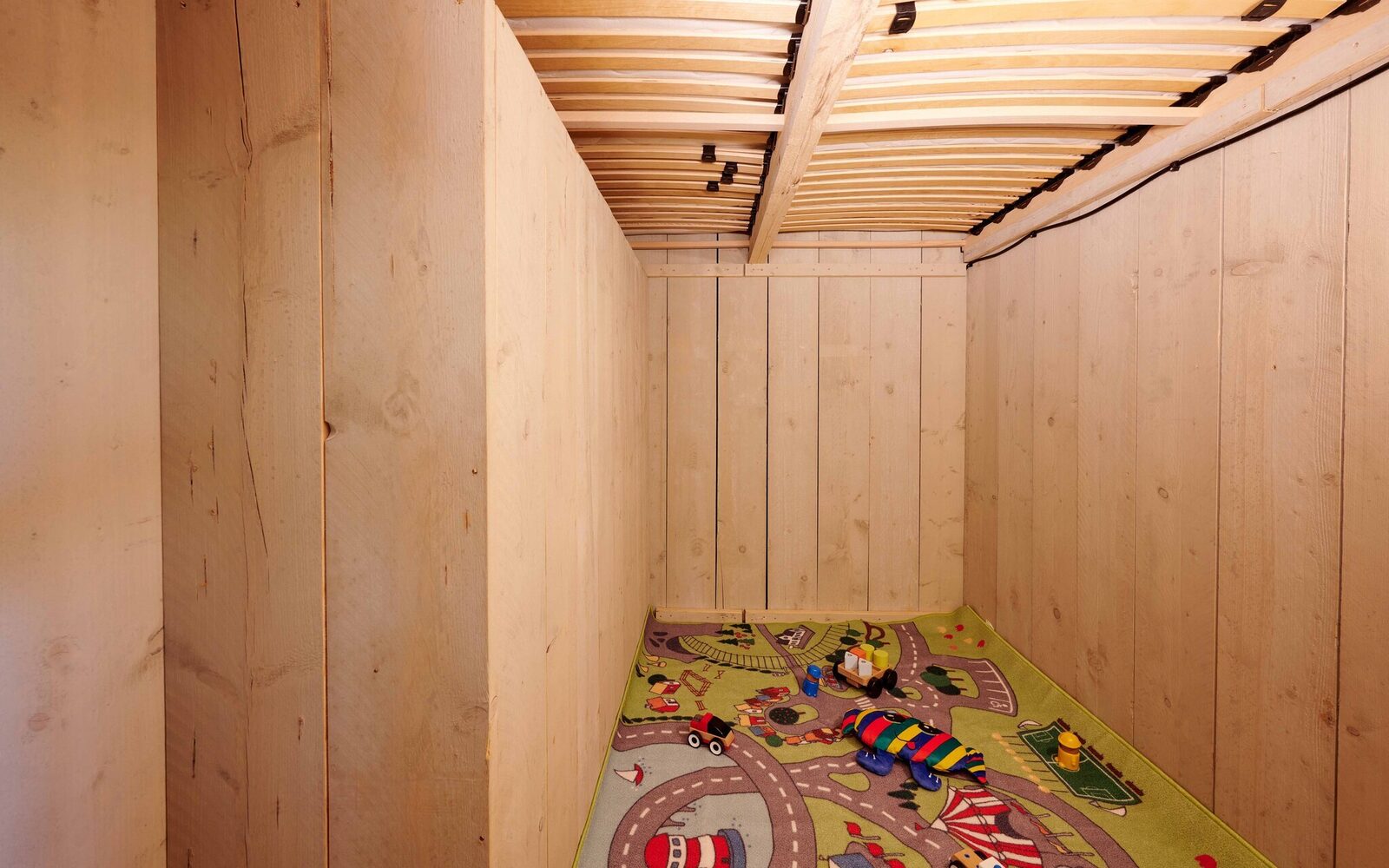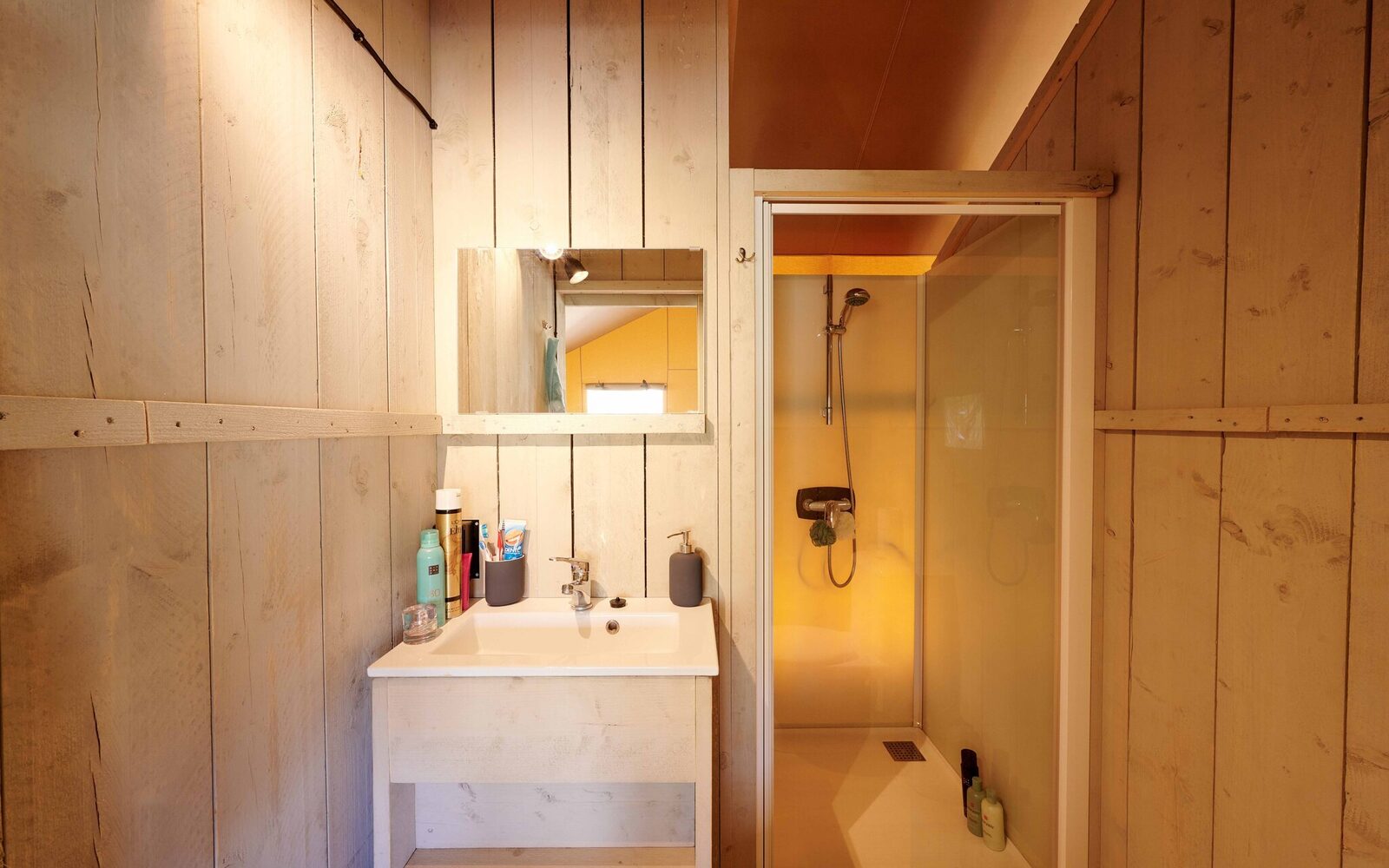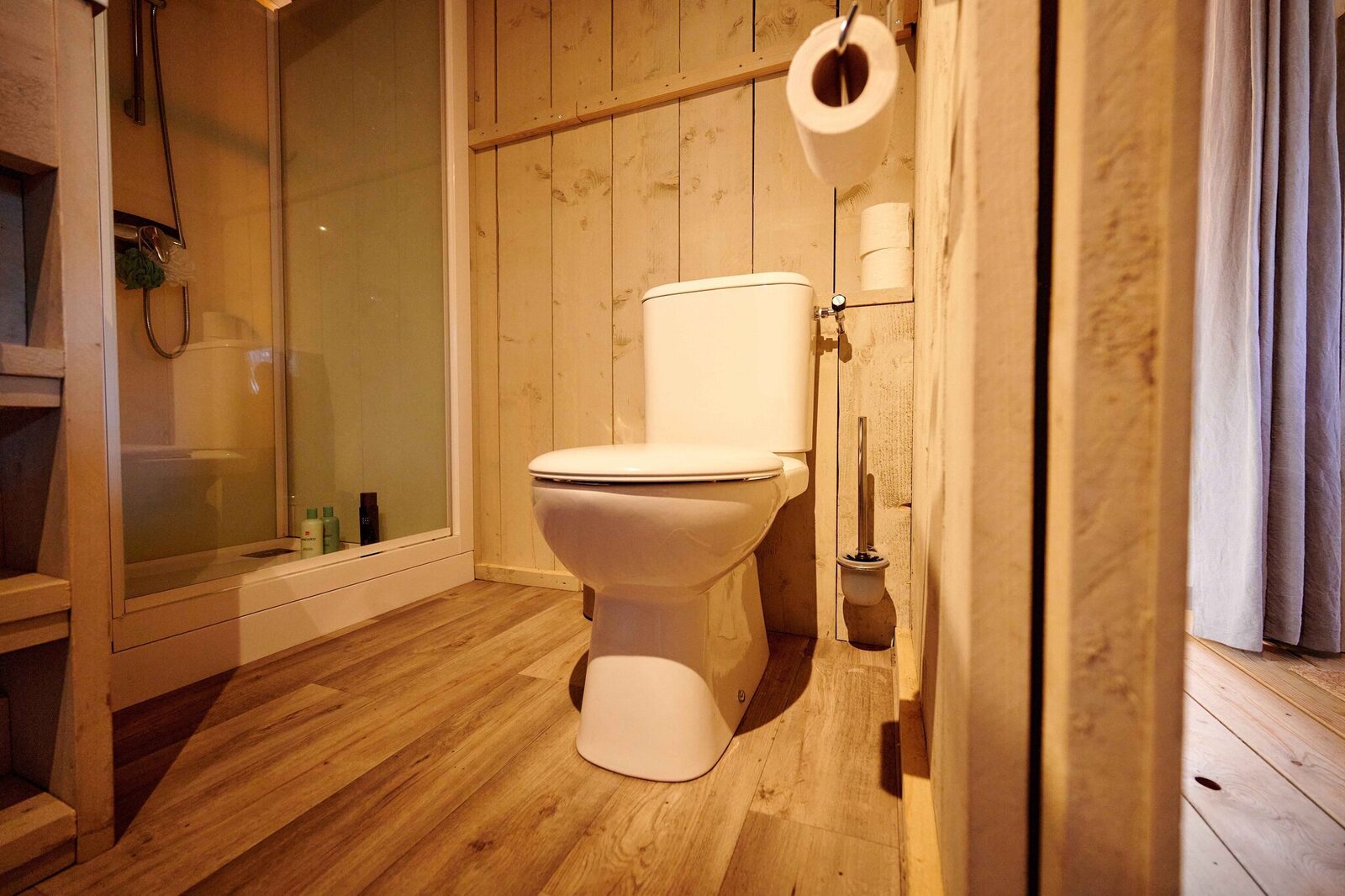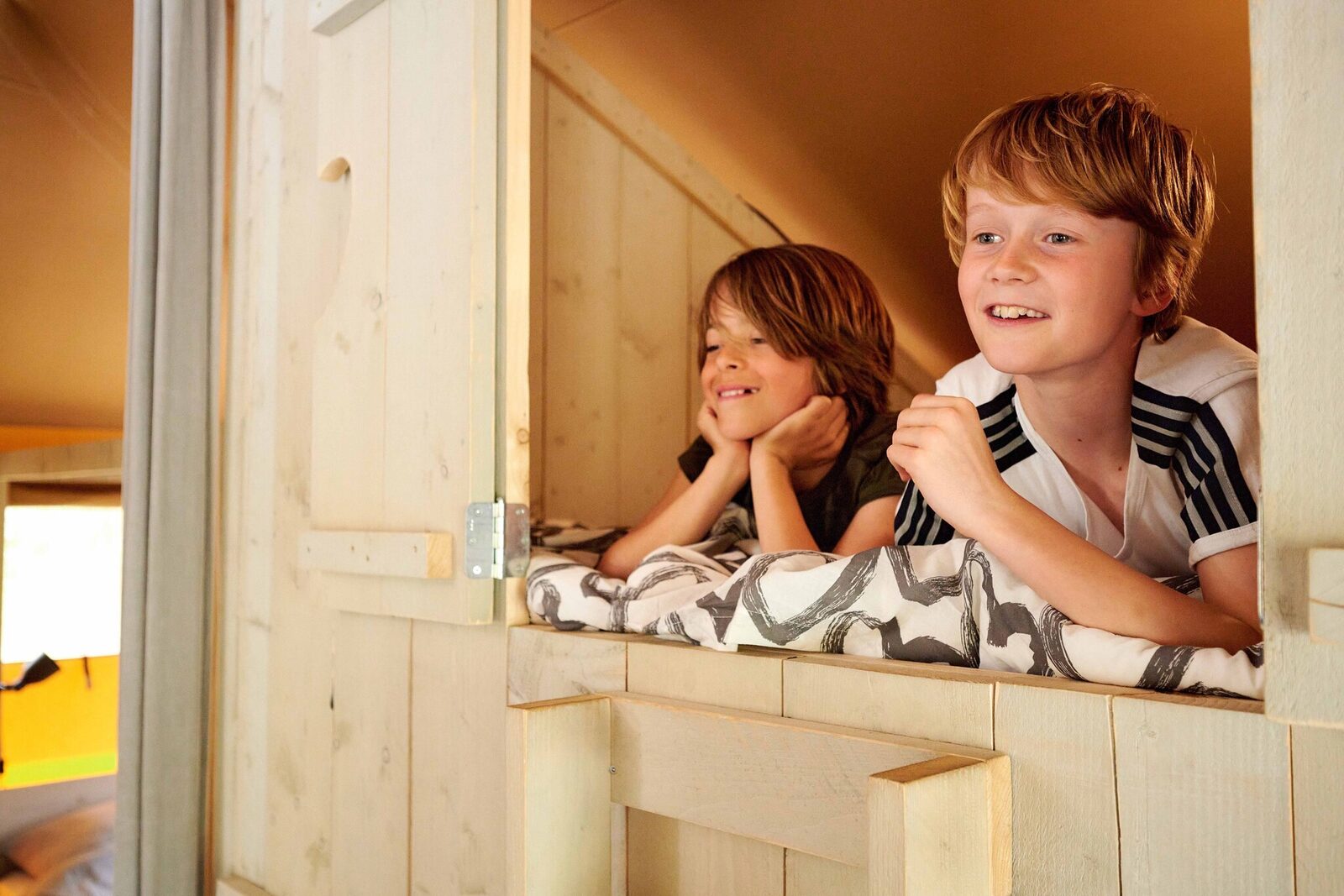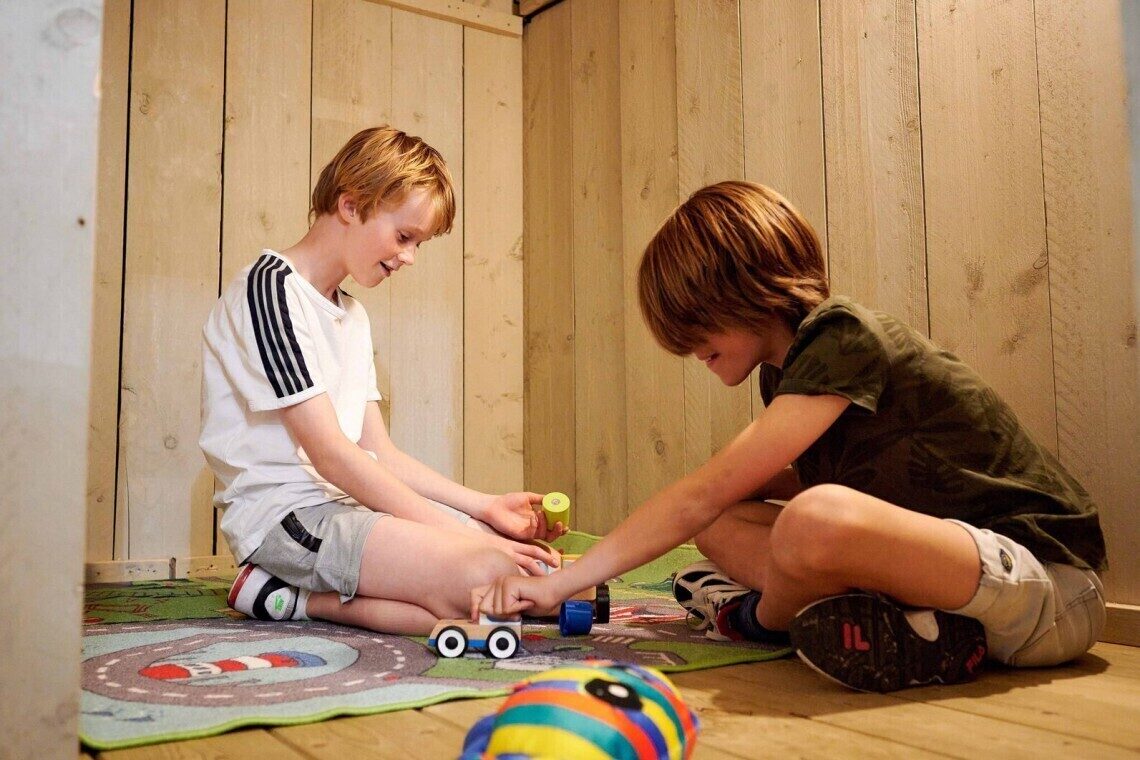 Description
At Camping 't Geuldal, you will find our fully furnished Villatent Cottage safari tents, designed to accommodate up to six people. This safari tent's unique design and large windows give the tent a light and open appearance. The Villatent Cottage, measuring 5.5 metres in width, is our widest safari tent with a practical layout and a spacious look:
The Villatent Cottage features two private bedrooms separated by brushed pinewood walls; one bedroom with a double bed and the other with a bunk bed. The bathroom is situated next to the bedrooms and comes equipped with a toilet, spacious shower cabin and washbasin. What makes this safari tent unique is the fun double box bed with room underneath for the little ones to play. But you can also use this space as storage for your suitcases or groceries.
The Villatent Cottage is one of the most luxurious safari tents and features air conditioning, heating, and a fully equipped kitchen with a stove and a dishwasher. You will find a spacious dining table in the living area seating up to six people, ideal for cosy nights dining together during the colder months. In the summer, you can dine outside on the spacious patio with a large wooden table and benches with enough room to seat the entire family.
Wifi
Pets are allowed
Splitunit verwarming/airco
2 bedrooms
Bunk beds
Double beds
Good beds
Bedbox
All-weather lounge set
Large covered veranda
Two wicker chairs with side table
Wooden table with two benches
Hammock with stand
Outdoorchef gas barbecue
Garden table with chairs
Kitchen with four ring gas stove
Complete kitchen inventory
Outdoorchef gas barbecue
Kettle
Nespresso
Fridge with freezer
Vaatwasser
---
Book this safari tent with 
Please note: The Safari tents at Camping 't Geuldal are offered by Villatent. If you would like to stay in this Safari tent, you can book directly with Villatent below. Do you have questions about booking this safari tent? Please contact Villatent. Villatent's contact details can be found below.