Safaritent Compact - 4 persons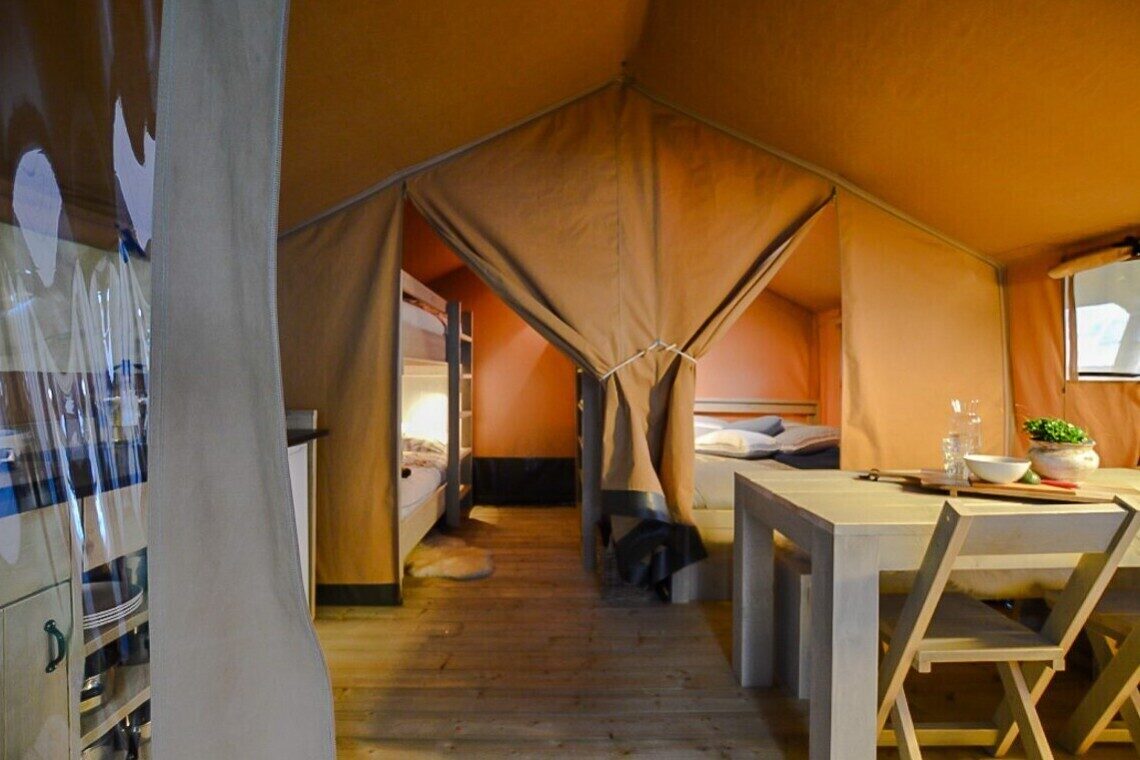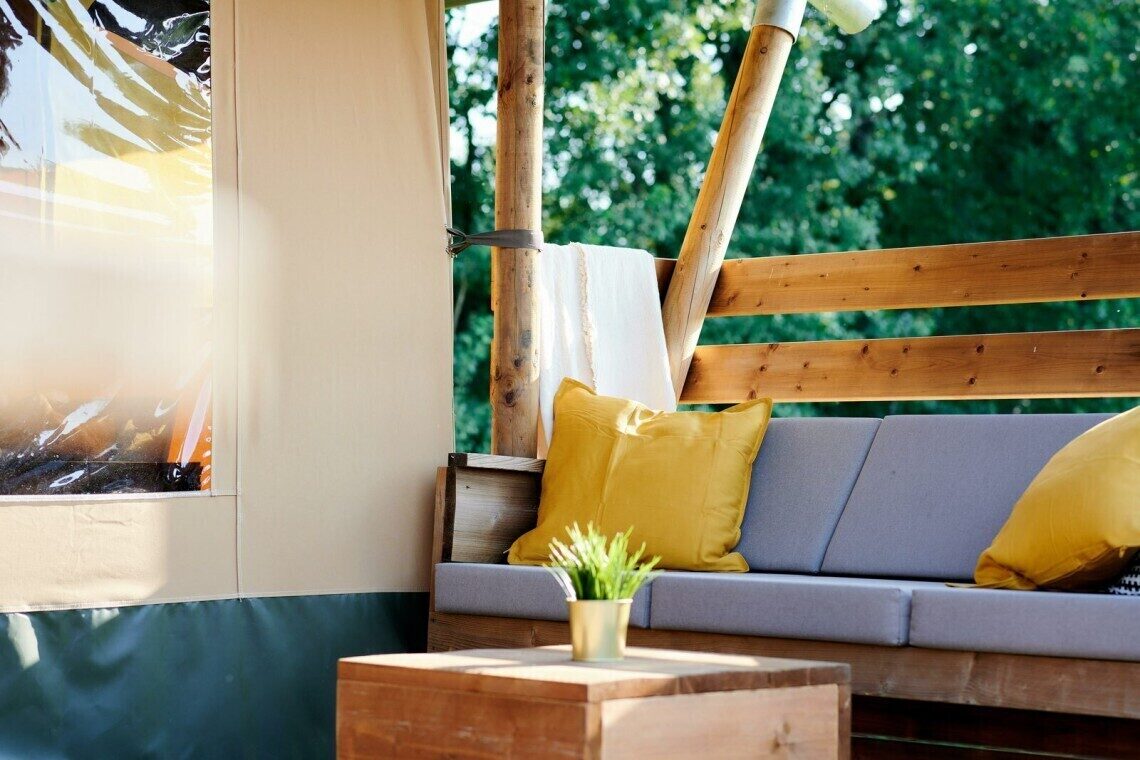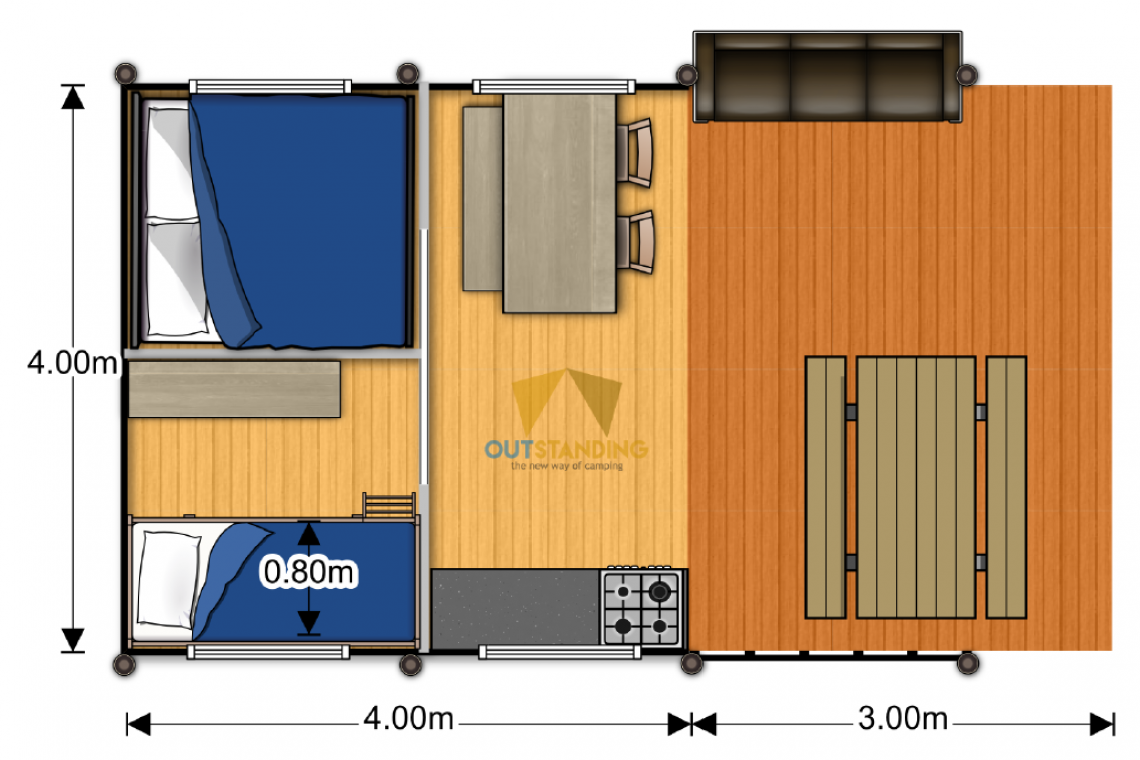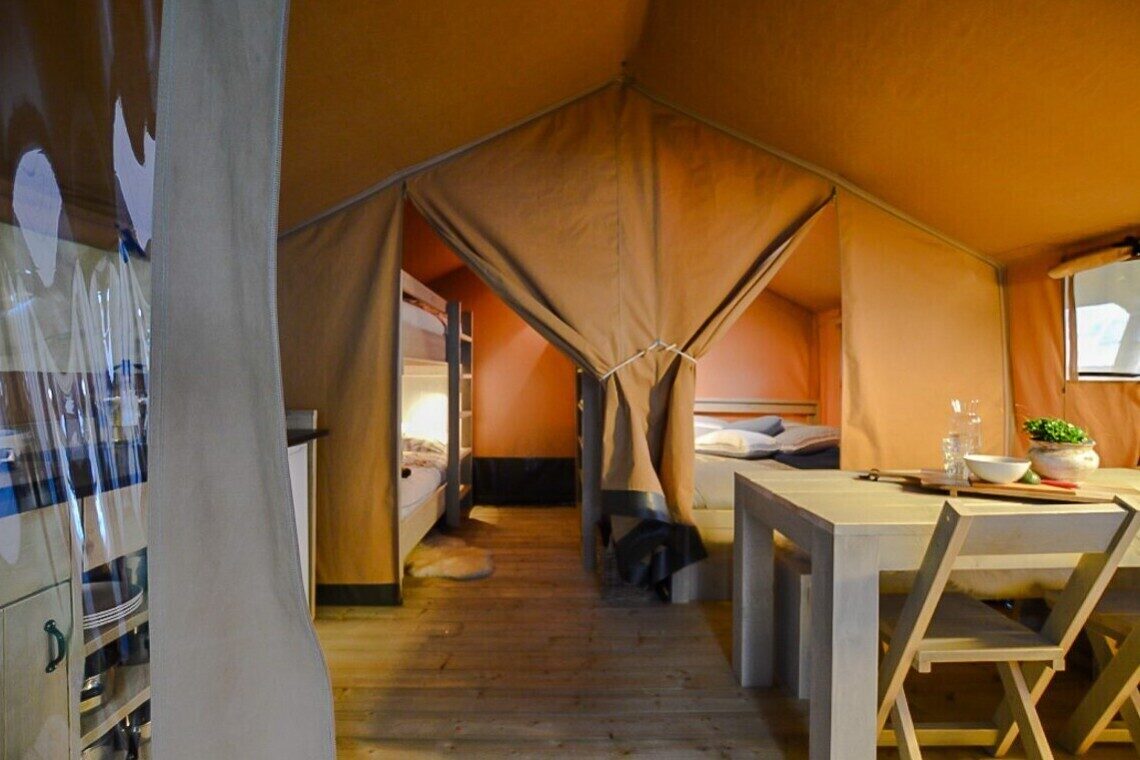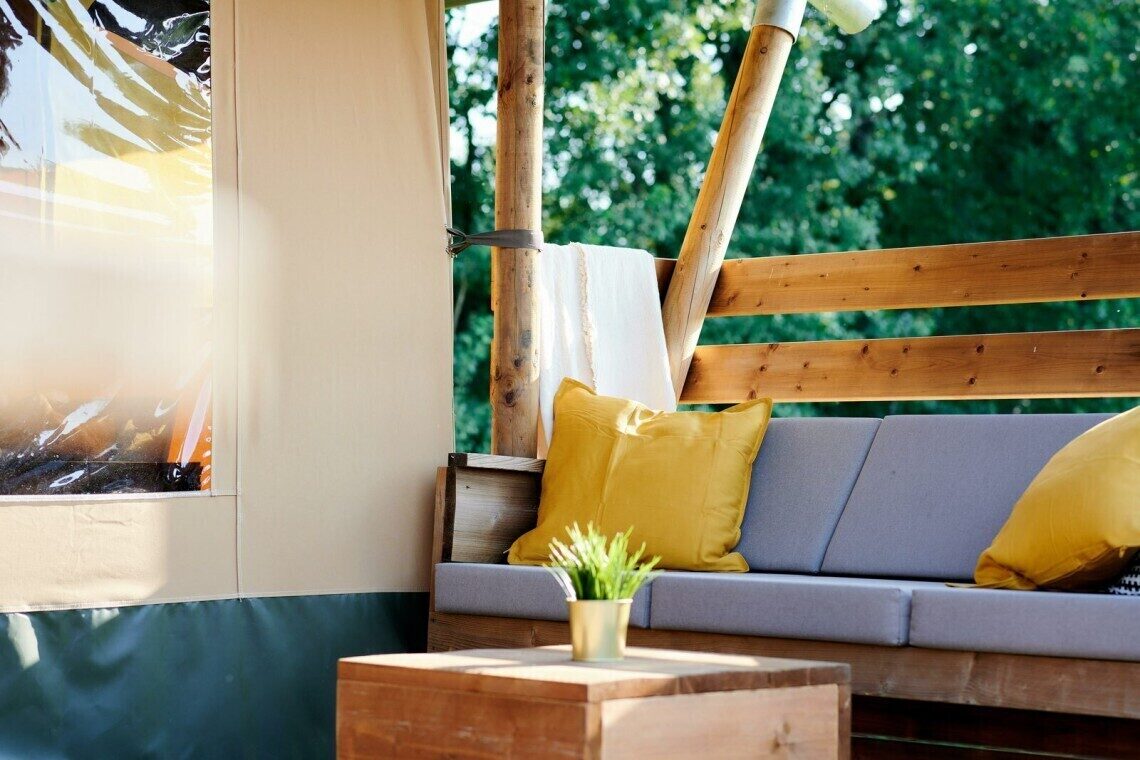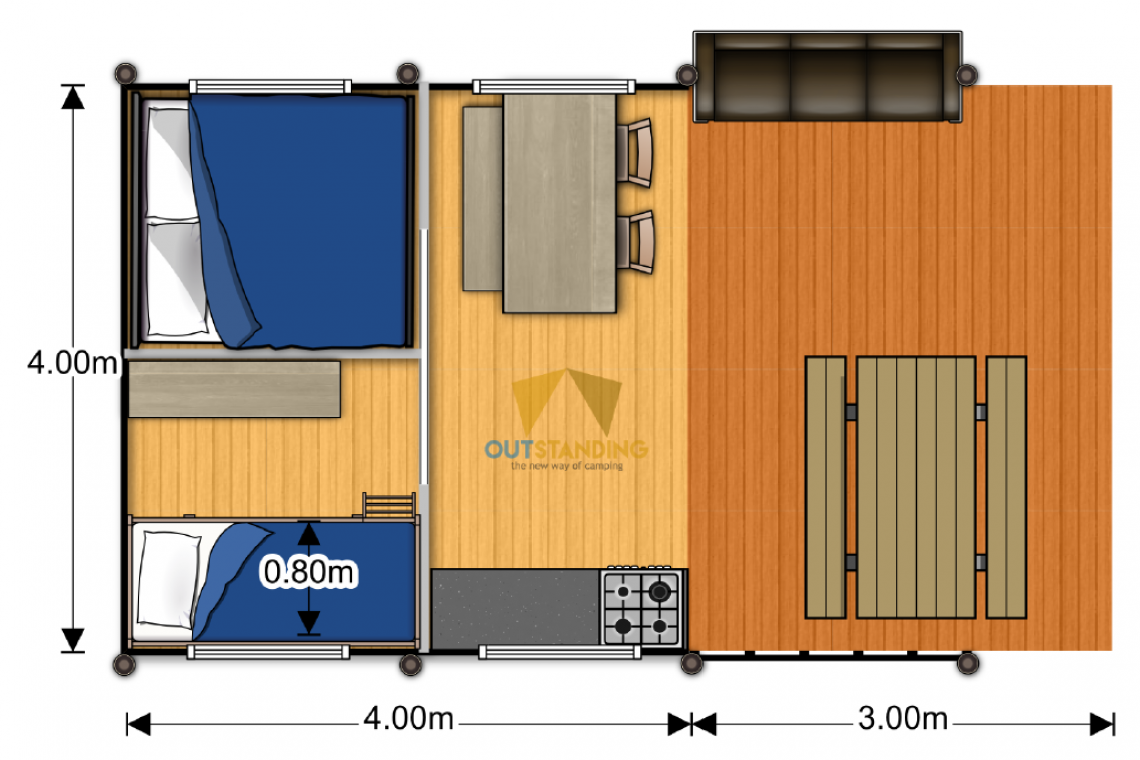 Description
There are four Compact Villatents at Camping 't Geuldal. The tents are next to each other and are fully equipped for a maximum of four people. (160 to 163 on the map.) The Compact tent is ideal for a wonderful glamping holiday or cozy glamping weekend. With the family or just the two of you. The tent has an interior space of 16 m² and is equipped with all the essential necessities for luxury camping: a kitchen, two bedrooms and climbing wood furniture. The spacious 12 m² terrace with a cozy picnic table and a comfortable three-seater sofa with cushions makes it complete.
Pets are allowed
Splitunit verwarming/airco
2 bedrooms
Bunk beds
Double beds
Good beds
All-weather lounge set
Large covered veranda
Terrace
Kitchen with four ring gas stove
Complete kitchen inventory
Outdoorchef gas barbecue
Kettle
Nespresso
Fridge with freezer
---
Book this safari tent with 
Please note: The Safari tents at Camping 't Geuldal are offered by Villatent. If you would like to stay in this Safari tent, you can book directly with Villatent below. Do you have questions about booking this safari tent? Please contact Villatent. Villatent's contact details can be found below.